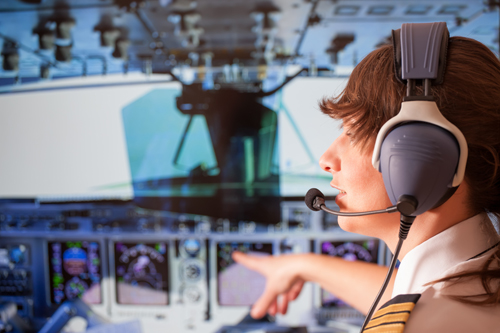 Having been through this process myself, I can firstly tell you that it is not an easy one! I firmly believe that your decision should be made based on the quality of the instructors, professionalism of the school and not necessarily the lowest prices.  Often, passionate aviators are more concerned with their profession, than they are with the advertising and marketing, so don't let that put you off… In short, the person showing you around should be just as excited as you are!
Firstly, I would consider location. With the current petrol price, you don't wanting to be driving a large distances to the school unless you have to. If you are a foreign student, look for a school that has an accommodation plan in place that is close by, and that has transportation if not within walking distance. Depending on what you want to do, then the type of airfield will play a role. I started my PPL at a smaller, quieter field, which was great when you are learning the basics, as there is a lot less pressure from an ATC, and you can usually take-off quickly and have plenty of circuit time. We were close enough to the general flying areas and controlled airspaces when the training progressed. Although this is the way I did it, I can also see the merits in starting training at a controlled airfield with an ATC – you will probably get thrown in pretty quickly, and you will get lots of practice with communications and instructions etc. If you are planning on doing a CPL then a bigger airfield is probably better, but a smaller airfield can be just as good provided you get loads of exposure to controlled airfields.
Secondly, the instructors. If you are keen on flying you probably know someone who is flying, or who has recently trained. ASK AROUND! The name of a good instructor will usually come up as a common answer. I don't recommend that you listen to anyone who says that an instructor will get you to pass through quickly, nor do I recommend that you go for someone who purposely drags things out (and uses up all your funds!). Personally, experience in the instructors role means everything to me. An instructor who is well-presented, is very safety conscious, precise and passionate about making YOU a quality pilot is probably the one to go for. Anyone who constantly brags about themselves, their skills, and what a stud they are, has probably forgotten how they, themselves, got there. Another consideration is whether the instructor is a smoker, or has bad B.O. – personally, I cannot stand cigarette smoke, so I could not tolerate someone carrying a tabacco cloud with them into a single-engine cockpit!
Thirdly, the costs. Flying costs a horrendous amount of money, so if you are on a tight budget, shop around and get quotes from air schools, bearing in mind my two previous points. It is important to note that most air schools will quote you on the minimum requirements to get your licence. It is highly unlikely that you will finish in the minimums, unless you have some sort of previous flying experience. I would budget a bit extra for this. Another thing you can compare is the cost per hour of each school's aircraft. Going for something in good condition with lower fuel consumption (and costs), can be a good option. Don't immediately jump on the cheapest quote – make sure to have a good look at the professionalism of the school, the condition of the aircraft, and the attitude of the instructors. Everyone should listen to your goals and share in your excitement! Going cheap in the beginning could cost you in the end, so seek advice from other students if you need help making a decision.
Lastly, the vibe. Depending on your personality, find a school that matches you. Personally, I like a fun vibe, after all, sharing stories and laughing about your own mistakes, makes the whole learning process enjoyable. A few worn in couches and cheap coffee always makes for interesting moments!