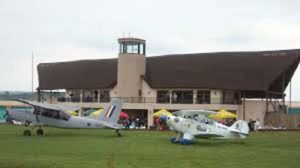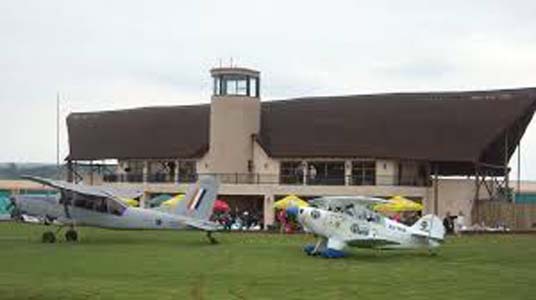 Why we like it:
Nice 'humpy' runway, can be challenging the first time, but if you happen to have a bounce, you are usually out of the line of sight of the restaurant patrons…
The restaurant – It has relaxed, 'take-your-shoes-off' outdoor seating, FACING the runway, so plenty of aviation entertainment (for free). Great for a breakfast/lunch fly in with the family, the service is good and the food scrumptiously affordable even for those saving for those flying hours.
The people – no frills, passionate aviators, weekend bikers.
Aircraft – as the 'apron' is directly in front of the restaurant, you frequently get to see some special aircraft up close, especially on fly-in days.
Aerobatics – with an aerobatics box located just to the West, if you're lucky, you'll get to see some of SA's best aerobatic pilots executing a bit of 'fun'.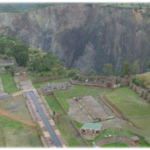 Scenic stuff:
If you fly about ten minutes north of the airfield towards the diamond town of Cullinan you can do some orbits (and steep turns for fun) around the 'big hole' – similar to the Kimberly big hole, only a little smaller but still impressive! A further hop north of that is the Cullinan dam – just pay attention that you are on the correct frequency, as aircraft frequently hold over the dam before entering Wonderboom airspace.
To the east, you can head to the Bronkhorstspruit dam which has an interesting shape, and makes for good sight seeing.
Location: Boschkop Road, Pretoria
GPS: S 25°51′42″ E 028°26′49″
What is your favourite airfield?
Tell us why it is a cool place to fly to, and what makes it a great hangout…