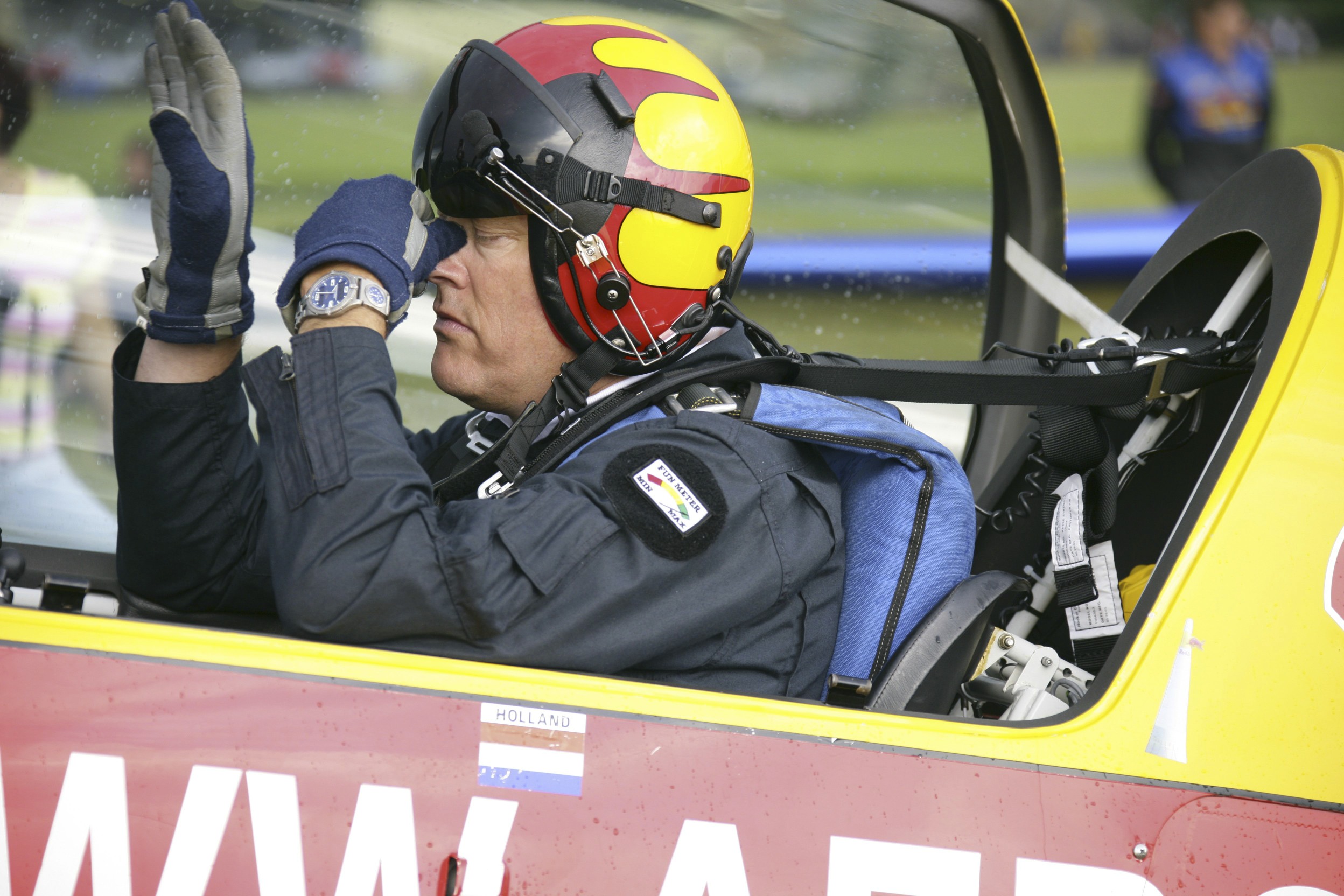 Like most aviators, you have probably watched countless air races and shows, and wondered what it takes to be one of those pilots. For me personally, I have always been curious as to what type of character would do that crazy-ass sh*t, and what drives them to do it. Last week, I had the immense privilege of attending a talk by Dutch former Red Bull Air Race, and airshow pilot Frank Versteegh. As a speaker, he is a bundle of enthusiasm and passion, bringing excitement back into aviation. He shared experiences most of us could only dream of, including the behind the scenes stuff that we would never know about otherwise. We decided to pose a few questions to Frank:
How did you start flying?
Gliding in 1973. First flight ever. I felt straight away that this was MY thing.
Why aerobatics?
Flying straight and level is very boring.
Favourite aircraft?
Edge 540 and Extra 300 L

What physical conditioning do you need to fly Red Bull Air Races?
Have a good G-tolerance, be able to react fast and eat a lot shit from stupid journalists.
Career best moment?
Pfffff, too many to mention. I did 1450 airshows in 40 countries. How many moments you want?
Best Red Bull Air Race venue you ever flew and why?
Longleat (UK) – Undulating terrain and you fly between trees. Monument Valley (Utah USA)- So beautiful and very quiet.
Have you ever vomited in an aeroplane?
Yes. On a long flight in a Cessna 182 in bumpy conditions. (As passenger).
One thing you still want to do with an aircraft?
Think I did almost everything you can think of in an aeroplane.
Most dumb-ass thing you have ever done while flying (If you'll own it)?
In worse than forecasted weather. Early evening, temperature and dewpoint started to make love. It sucked in completely. I flew back to my alternate at less than 100'.
Pilots are hot – what is your best pick-up line?
Pilots in general are very boring (they can only talk about themselves and aviation). My advice for women is to stay away from pilots!
Despite how it looks on TV, listening to Frank it was evident how seriously these guys take their preparation, especially the mental focus, and the meticulous preparation of their machines. Even though these guys and girls have superior skills, they are highly aware that stupid mistakes that can have deadly consequences (ask Frank about leaving an empty water bottle lying in the cockpit…). Seriously, next time you take the controls, be a show pilot – know every nut, bolt and rivet of your aircraft, prepare, rehearse and fly the best you possibly can. You'll be hot in every sense :).
Many thanks to Frank for being such a colourful and engaging character. We truly appreciate your love of Africa and all things that fly.
For more info on Frank: http://www.frankversteegh.nl/